Movement
Breathability
Washable
Eco-Friendly
The unique supportiveness of airfiber® allows you to move effortlessly from one sleep position to another. The special ergonomic firm-soft-firm design of the S-Line pillow encourages the movement even further so you exert less effort and stay in a deep sleep.
The interwoven airfiber® core encourages airflow, which naturally regulates body temperature to keep your head nice and cool.
The 100% washable and clean design was made for these times. Say goodbye to germs, dirt and allergens by machine washing the mesh cover and rinsing the airifiber® in the sink with detergent.
While traditional materials fill landfills, airfiber® can be recycled and repurposed into new products.
Less
Support
Firmness Scale
More
Support
Water
Memory Foam
Spring
Airfiber
Less Support
---
More Support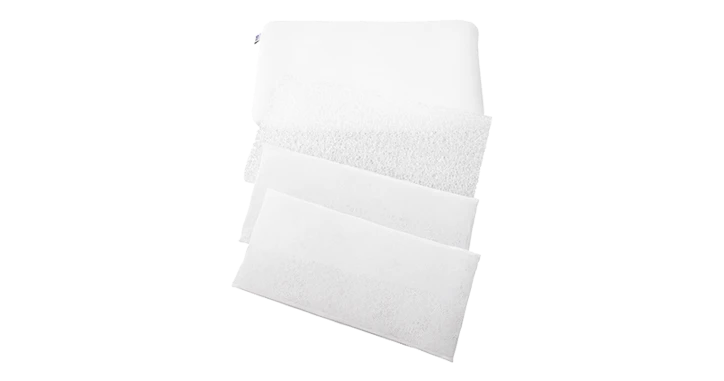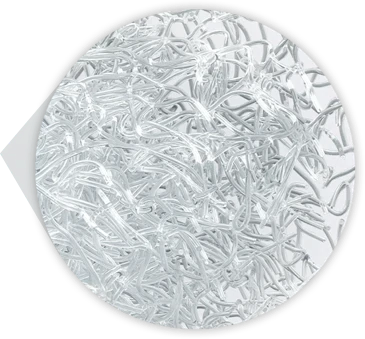 What is airfiber?
Airfiber is our proprietary technology and material that makes up the core of our mattresses. Through its unique interwoven design, airfiber helps you move easily, evenly distributes weight and allows airflow to help keep you in a deeper more restful sleep.
Size
26.0" x 15.7" x 2.8"~4.3"
Weight
Contents
2 DUAL MODE airfiber® inserts
1 airfiber® ring core
1 outer cover
Materials
Inserts: 100% airfiber® (polyethylene)
Cover: Polyester 100%
Inner Pad: Polyester 100%
Batting: Polyester 100%
Breathable Mesh Cover
Made In Japan
Adjustable Inserts
Neck Support
Dual Mode
Shipping & Returns Learn More
FREQUENTLY ASKED QUESTIONS
1. The S-Line Pillow is adjustable, 26" long, and has our DUAL MODE technology. It is firmer on the edges and softer in the center. 2. The airweave Pillow is adjustable, 22.4" long, and is all one firmness. 3. The S-Line Pillow has a thicker ring core than the original airweave Pillow adding more comfort and cushioning for your head and neck.
Have Questions?
Chat with us now!
Chat Now
Keep In Touch
Stay up to date by signing up for our newsletter.