Size & Weight
Thickness: airfiber® core 9.8", airfiber® DUALMODE blocks 2", airfiber® Layers 1.2", with cover + 2 soft layers 15.7"
Queen: 59.8" X 79.9" X 15.7", 147.9 lbs
King: 76" X 79.9" X 15.7", 187.5 lbs
Materials
airfiber® core: Polyethylene 100%
airfiber® DUALMODE blocks: Polyethylene 100%
airfiber® Layers: Polyethylene 100%
Outer Cover: Polyester 100%
Large Inner Cover: Rayon 70%, Glass Fiber 30%
Small Inner Cover: Rayon 70%, Glass Fiber 30%
2 Soft Layers: Polyester 100%
Warranty
Comfort Beyond The Surface
Experience unparalleled comfort with our expertly designed mattress, meticulously crafted to deliver superior support that goes beyond the surface.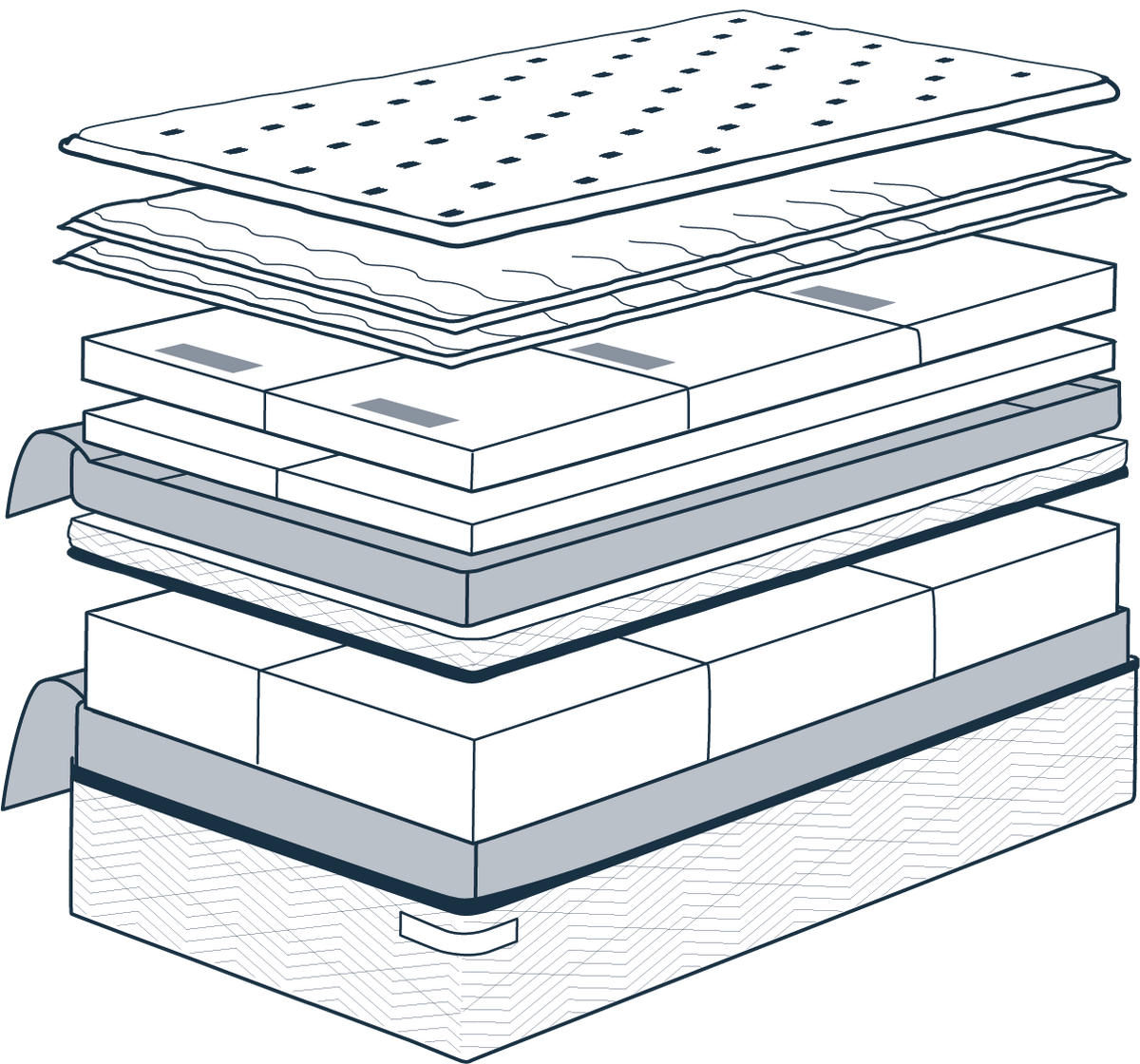 Outer Cover
The outer cover is engineered using advanced materials, such as high-performance fabrics and innovative technologies. Its breathable composition facilitates superior airflow, promoting effective heat dissipation and moisture regulation. 

By creating a microclimate conducive to restorative sleep, the cover helps to maintain an ideal temperature and humidity level.

The outer cover for the model 70 is uniquely designed and split into three sections the top, middle, and bottom outer cover.  All three sections of the outer cover come together with a zippered enclosure to ensure the stability of the mattress.